Craftsmanship
At Hemmerle's only atelier, all jewels are made onsite, where master-craftsmen continue to research and develop multiple crafts from patina development to stone setting. Striking a balance between traditional techniques passed down through generations and extensive experimentation with new processes, Hemmerle continuously challenges its craft to break down self-imposed limits and open new possibilities. No restraints are set on the time each creation takes, with over 500 hours of craftsmanship often dedicated to a single jewel.
1900
PARIS EXPOSITION UNIVERSELLE
The Paris Exposition Universelle marks the high point of Art Nouveau, or Jugendstil as the style is known in Germany. Hemmerle, fast gaining a reputation and gathering awards, participate at the Exposition, and win a coveted prize for the Bishop's Cross in enamel and gemstones that highlights their display.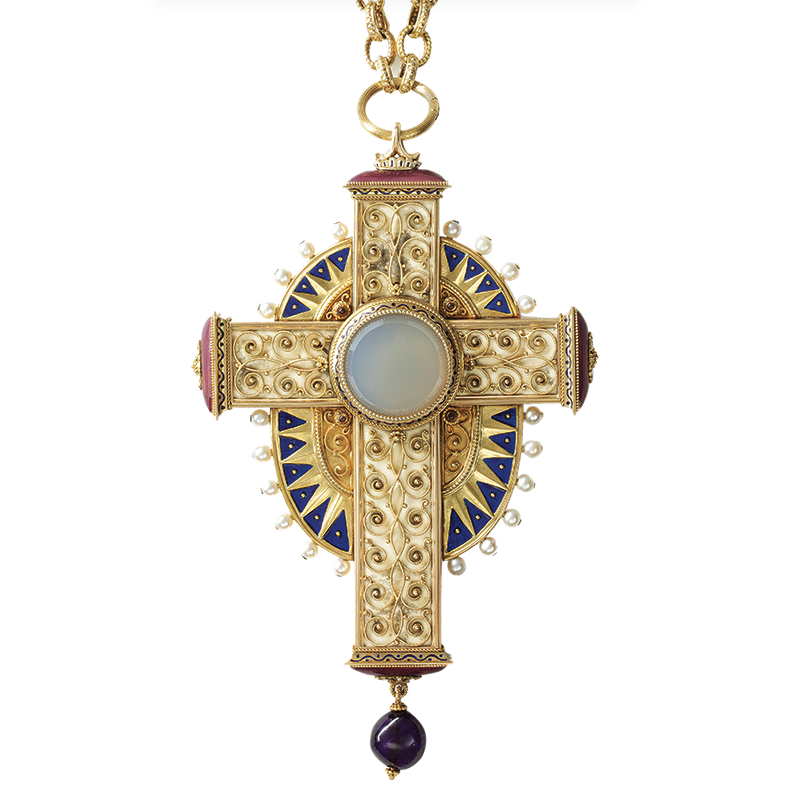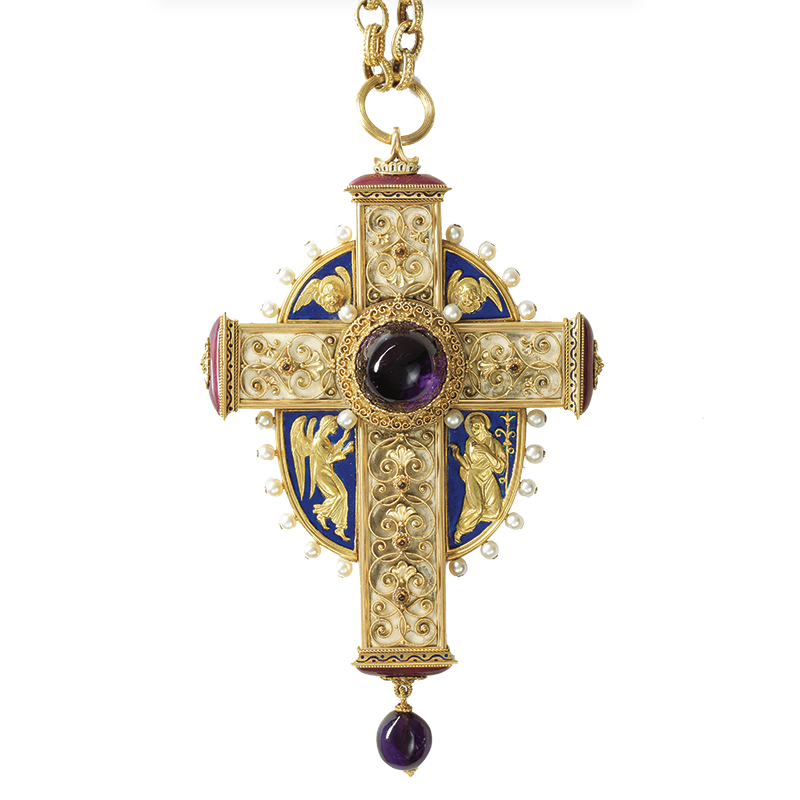 1905
MAXIMILIAN ORDER
Hemmerle began making the Bavarian Maximilian Order which they still make to this day. First established by King Maximilian II of Bavaria, they are awarded to acknowledge outstanding achievements in science and art. The order is restricted to 100 living members at any one time.
1993
100TH ANNIVERSARY
To mark the 100th Anniversary, Stefan creates a striking Bavarian Lion composed of yellow gold and over 2,000 brown, green, orange and canary-yellow diamonds with yellow-brown sapphires forming the lion's back. The setting of the diamonds, mixed with their natural colour, makes for a subtle and scintillating texturebrought to life by the design. A party is hosted in Berlin to show the brooch and celebrate the anniversary.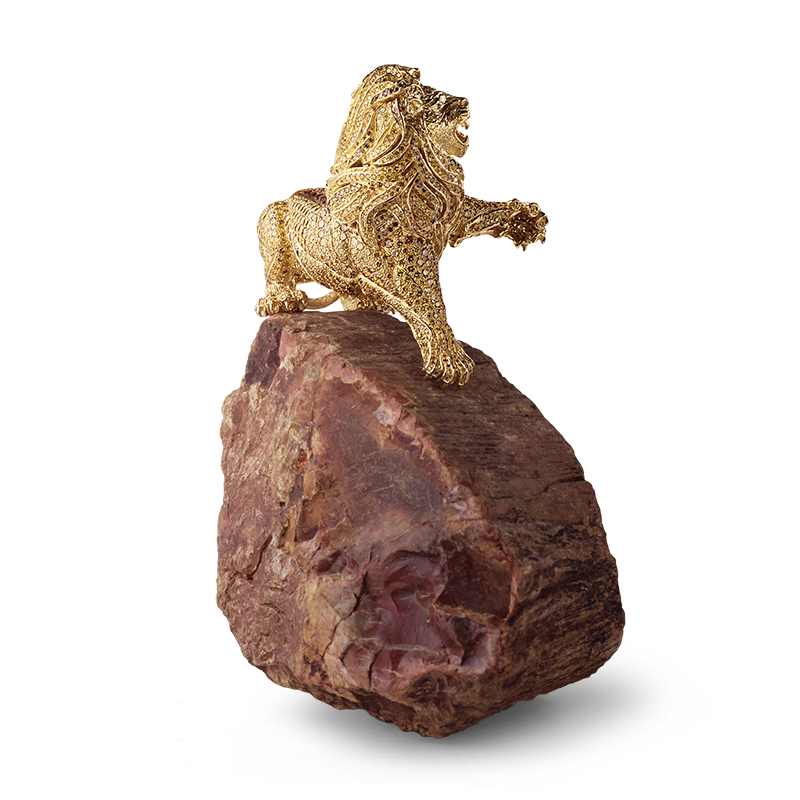 1995
A TRUE CONTEMPORARY
WORK OF ART
Stefan Hemmerle and his wife Sylveli, decide the time is right to break with the past and transform the jewel into a true contemporary work of art. While honouring family heritage, respecting jewellery traditions and revering age-old craftsmanship, Stefan and Sylveli take sole control of the business and conjure an avant-garde aesthetic of powerfully audacious modernity, layered with cultural references, to art, architecture and artisanship. The creative concept, generated by this philosophy, is sparked by a commission from a client, an art collector who 'detested flashy gems.' She wears examples of early 19th century Berlin iron jewellery: neo-classical, architectural cast iron ornaments worn by patriotic Germans in place of gold, which they donated to the War effort during the War of Liberation, 1813-15. With this in mind, Stefan Hemmerle decides to set an important diamond in a ring of textured iron.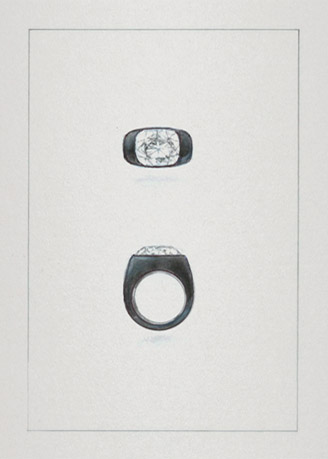 It's not every client request that inspires a designer to branch off into a direction he never before imagined and subsequently to develop an entirely new style in doing so.
Alison Burwell – Wmagazine
1996
NEAR-EXTINCT TECHNIQUE
Hemmerle revives an early 19th century, near-extinct Austrian technique of woven, knitted, precious gem beads. Each bead is hand-hewn and carved, hand-drilled, impeccably matched for colour, and often carefully calibrated and graduated to achieve a silky gem-mesh knitted in the round, on silk, for bangles or long necklaces, often hung with a signature Hemmerle tassel. This labour-and time-intensive process reflects the pursuit of artisanal excellence.
Century-old German jewellery house Hemmerle is a staunch defender of the craftsman's trade.
Jessica Diamond – Wallpaper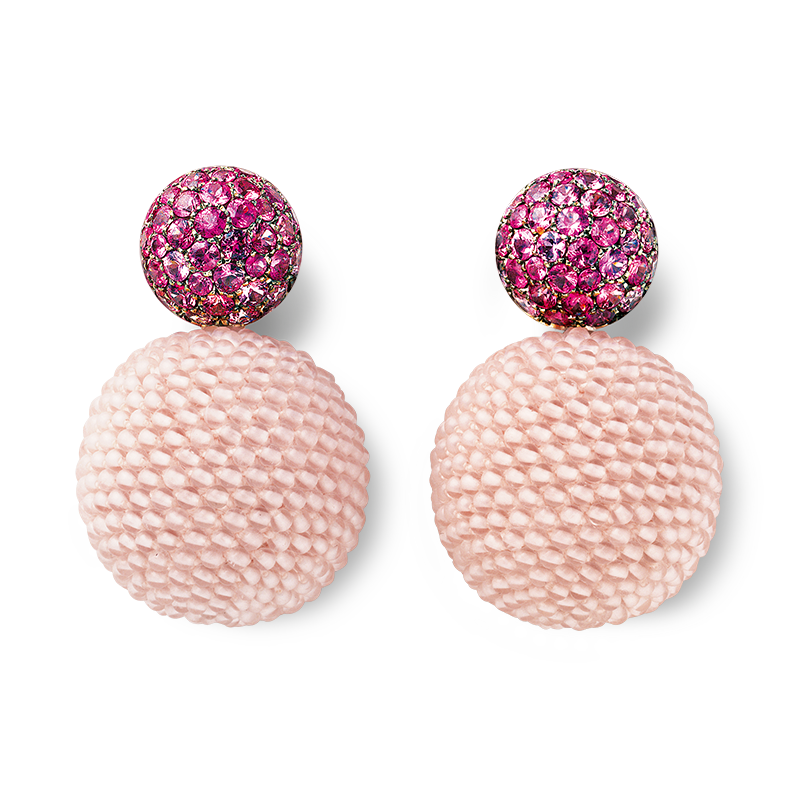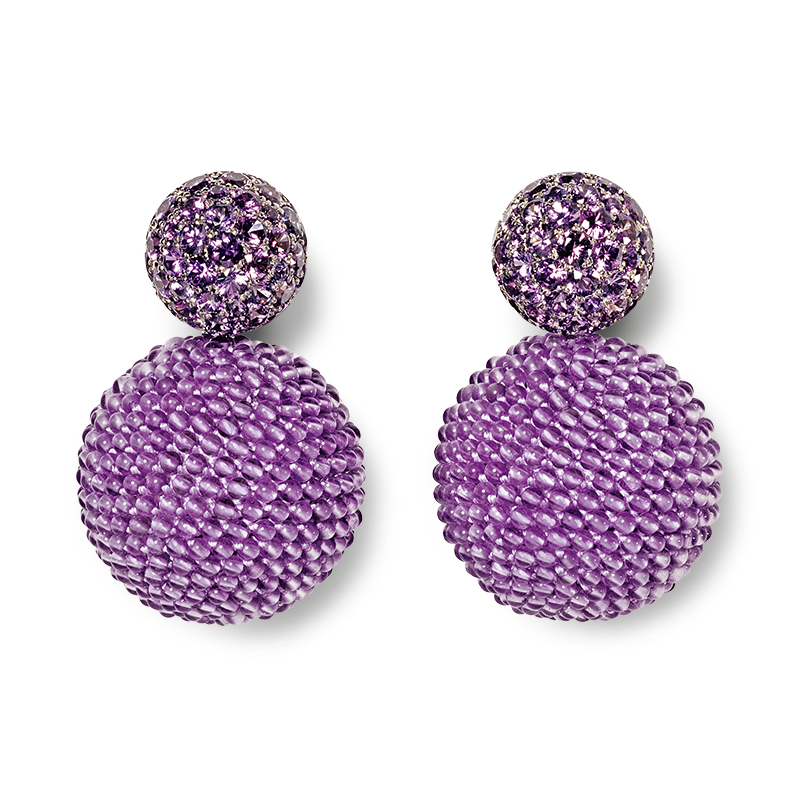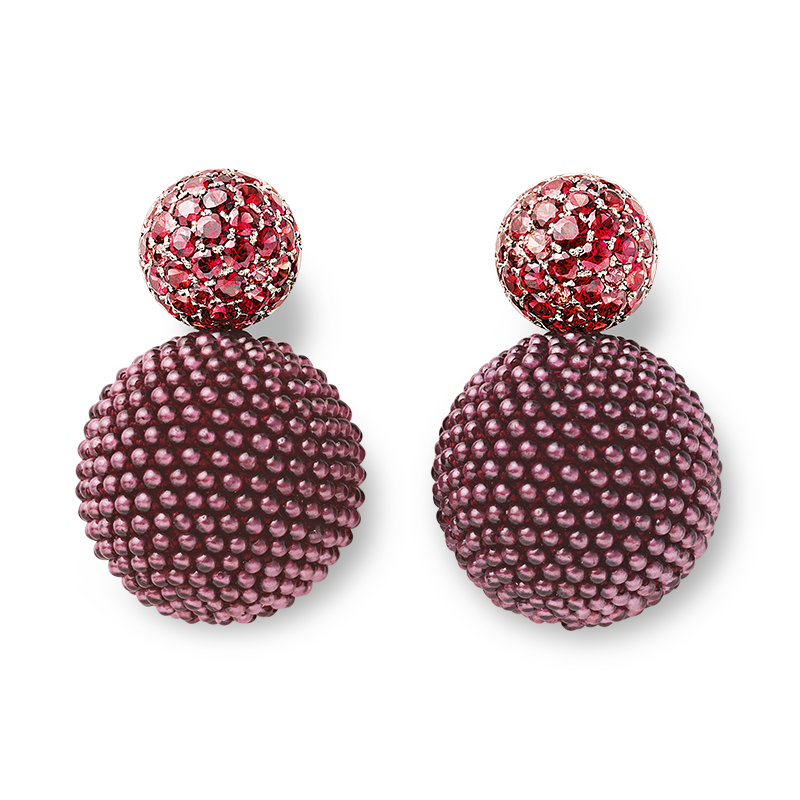 1999
ATELIER EXPANSION
A town house in the heart of Munich is renovated as the atelier expands to house 15 dedicated goldsmiths. All jewellery is made onsite and nothing is outsourced. Every piece is hand-crafted and entirely bespoke. It is not unusual for 500 or more hours to be spent on the making of a single Hemmerle jewel.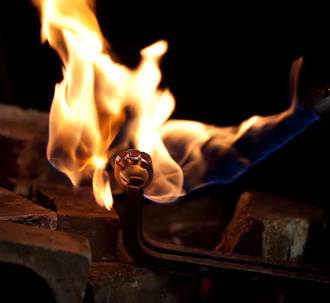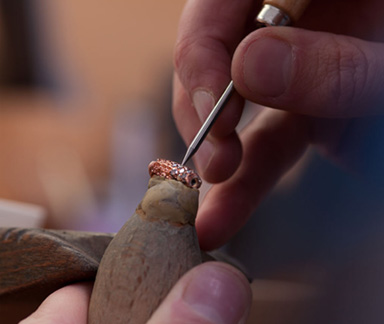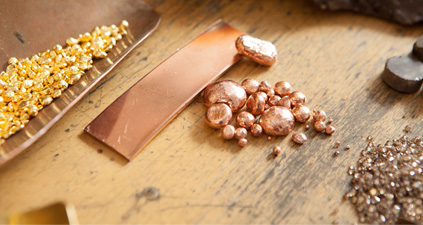 2006
CHRISTIAN AND YASMIN HEMMERLE
Christian and Yasmin Hemmerle, Stefan and Sylveli's son and daughter-in-law join Hemmerle. By now, Hemmerle's distinctive design ethos has become the ultimate understatement of sophisticated preciousness. The continual search for the most intriguing gemstones, both old and new, is crucial and the globe is scoured treasure hunting for materials. A visual vocabulary continues to evolve: geometric silhouettes of rectangular cut gems or oval cabochons, mismatched earrings, wide curved armour-like cuffs, heavy curb chains, luxuriant tassels earrings.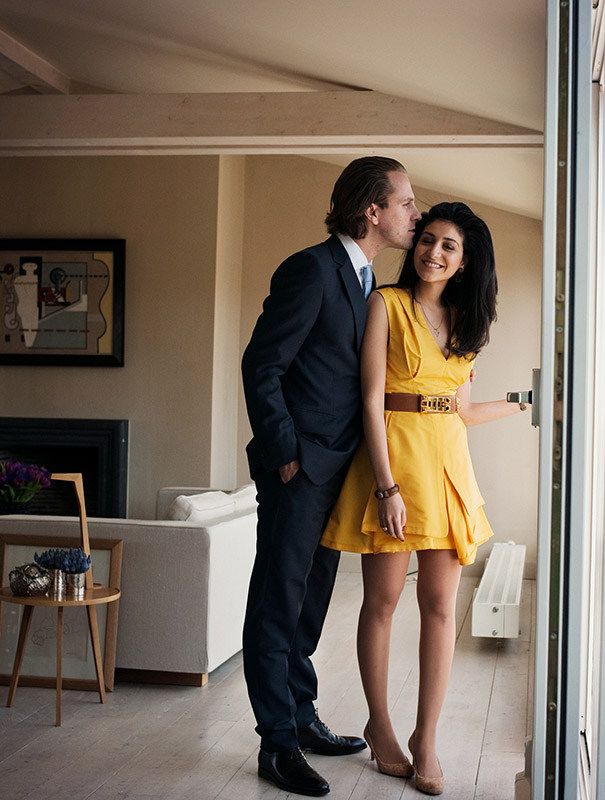 One minute, they might set a large, cut aquamarine of an Aryam blue into an iron bangle of fierce single-mindedness, the next twist hundreds of tiny, polished carnelian beads into a bejewelled rope.
Isabel Lloyd – Intelligent Life
2014
NATURE'S JEWELS
A nature-inspired collection of 16 pieces of jewellery is launched at TEFAF Maastricht in March. An accompanying book Nature's Jewels pairs the jewels with poetry from around the world selected by Greta Bellamacina and published by MACK.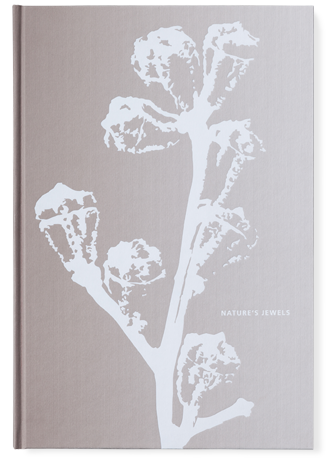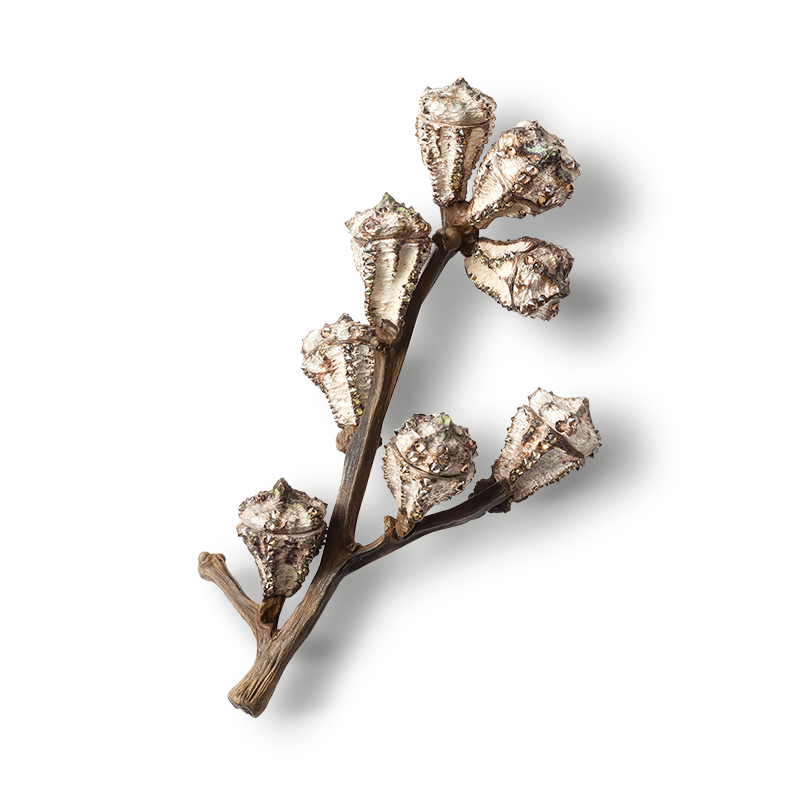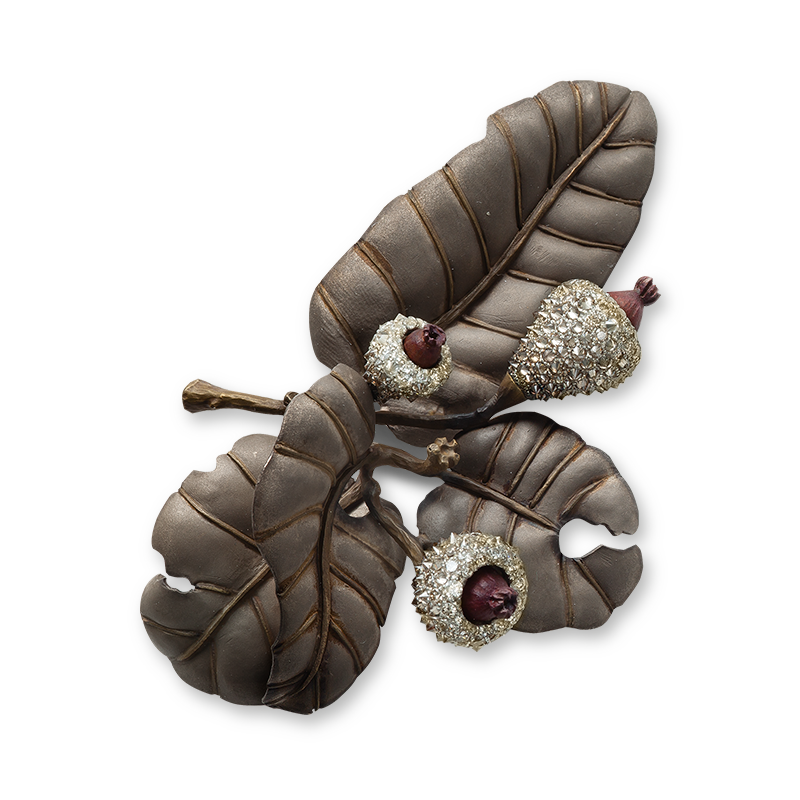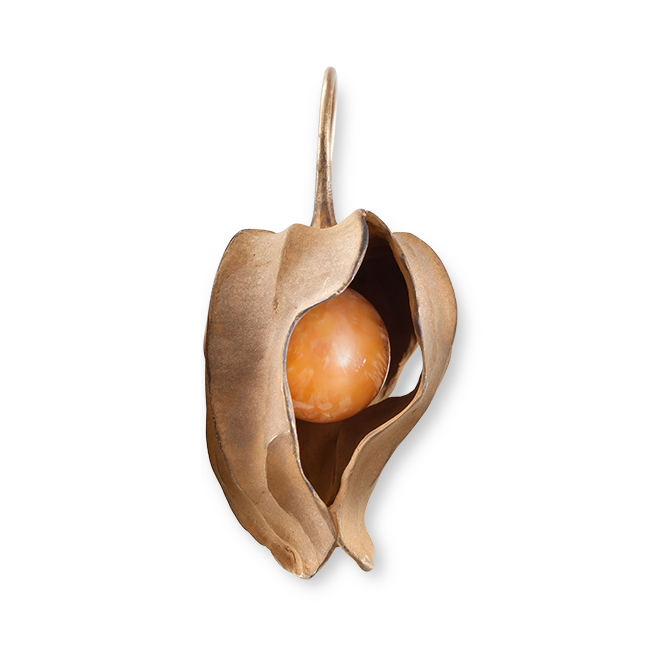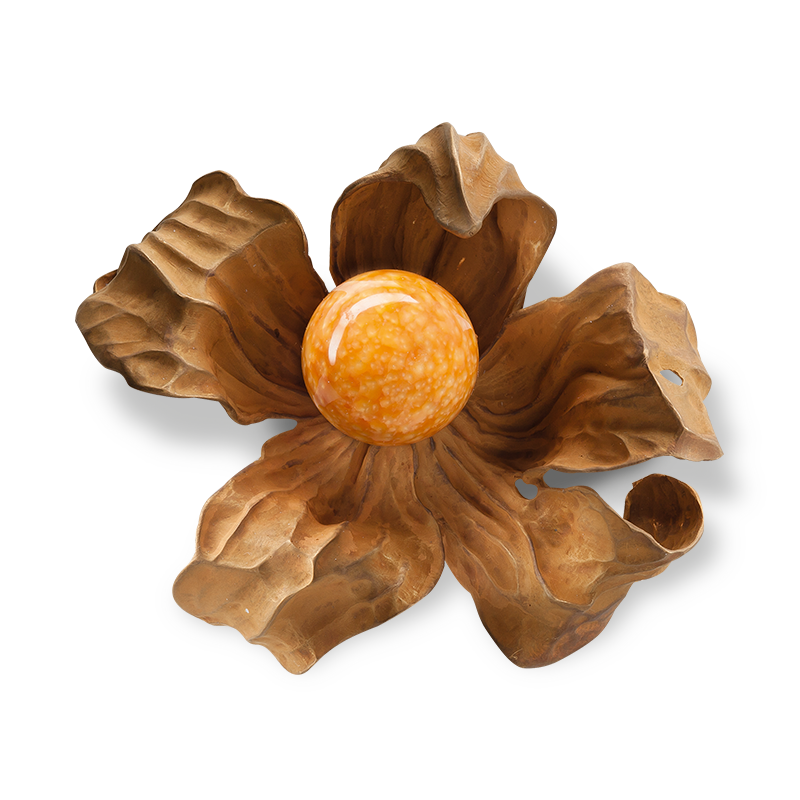 Our own philosophy resonates with poetry - originality, beauty, boldness, creativity, and technical understanding also go into making a Hemmerle jewel.
Christian Hemmerle